$125.00
Jump-Start: Beginning a Piece of Work
Do you have a writing project of any genre that resists budging from the idea phase?  Does the energy seep out of your prose as soon as you start to shape it?  Does the pencil in your hand become a magic wand that causes inspiration to disappear?
Join author Erin Byrne in this two-part series.
When: July 13th & 27th 7-9pm PST
Price: $125 (includes both sessions)
Description
In this 2 session workshop we will jump-start an individualized process that will transform your lit bulb into the written word.
Session 1:
We will spring forward from the brainstorm state, and move from letting loose our creative flow to forming this piece of work, using a process unique to the piece.
Session 2:
We will reign in our prose and tame the beast that is the unformed story.  
We will delve into a plan to edit, polish, and burnish the piece to a shine so that it is ready for publication.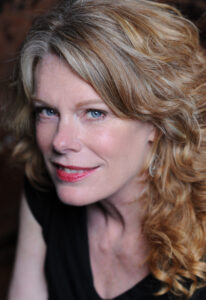 Erin Byrne is author of Wings: Gifts of Art, Life, and Travel in France, editor of Vignettes & Postcards from Paris and Vignettes & Postcards from Morocco, and writer of The Storykeeper film. Erin's books, travel essays, poetry, fiction and screenplays have won awards including the 2020 Grand Prize Solas Award for Travel Story of the Year, and is widely published. She has taught writing at Shakespeare and Company Bookstore and The American Library in Paris, at Book Passage bookstore, and on Deep Travel trips around the globe; is host of LitWings event series featuring writers, photographers and filmmakers; and is travel writing and photography curator for The Creative Process Exhibition, which travels to the world's leading universities and conferences. www.erinbyrnewriter.com.